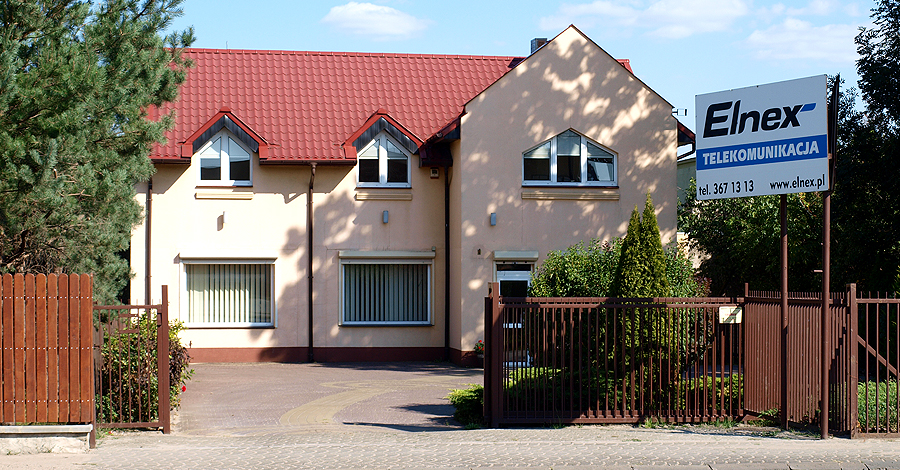 Our mission of the ELNEX company are provide information about communication solutions and technical support of clients.

The company was founded in 1994 and is one of today's leading suppliers of radio MOTOROLA and telecommunication testers ViaVia Solutions (formerly JDSU).
We take care of the high technical level of our solutions and professional customer service. This is confirmed by the obtained certificates and the implemented integrated quality management system AQAP 2110:2016 /  ISO 9001:2015.
Fast delivery, full customer service, competitive prices these are our strengths.

 
Company history

2019 - ELNEX obtains the title of Platinum, authorized reseller Motorola Solutions - Professional and Commercial Radio Devices / TETRA.
2019 - ELNEX celebrates the 25th anniversary of the company. We help customers from the radio and telecommunications market for a quarter of a century!
2018 - ELNEX implements the updated version of the integrated quality management system AQAP 2110 / ISO 9001.
2018 - ELNEX launches a training program in the field of operation, programming and configuration of Motorola MOTOTRBO radios. Training based on many years of experience, high qualifications and certificates.
2017 - ELNEX obtains the status of a partner in the Motorola Professional Radio Licensed Developer.
2015 - ELNEX implements the integrated quality management system AQAP 2120 / ISO 9001. 
2015 - ELNEX becomes a distributor for Poland of VIAVI Solutions - a manufacturer of telecommunications network testers.
2014 - ELNEX implements its own TrackDMR applications at the Municipal Guard in Kutno.
2014 - ELNEX delivers DMR radios for the Border Guard.
2013 - ELNEX implements the MOTOTRBO for UOS.

2013 - Distinction for the Elnex company from MOTOROLA. ELNEX has been awarded the MOTOROLA certificate for outstanding achievements in the sale of MOTOROLA radios in 2012.
2012 - Certifications MOTOROLA for staff ELNEX.
2012 - Signing a distribution agreement with the company RADMOR.
2011 - Taking 1 place for the best project MOTOTRBO implemented in Poland in 2011.
2011 - Obtaining the status of an Authorized Distributor 3M Peltor.
2009 - Implementation of a quality management system ISO 9001:2008.
2008 - Obtaining the certificate of the Accredited Partner of the Application Development Program (Motorola Application Developer Programme).
2008 - Obtaining the status of an official company distributor JDSU in the field of products: network testers and copper cabling, light meters and its parameters in fiber optic transmissions, optical reflectors, fiber optics cleanness inspection.
2005 - Establishing cooperation in the company IMTRADEX Germany - the leading manufacturer of headsets - microphones.
2004 - Signing a commercial contract with the company TESLA Stropkov.
2002 - Development of technical tests of MOTOROLA GP340 and GP360 radios, which allowed to obtain a certificate The Main Railway Inspectorate.
2000 - Obtaining the status of an authorized MOTOROLA dealer.
1994 - ELNEX establishment of the company, based in Radom. Development and launch of the OT-1 subscriber protector. Start of production of batteries for radiotelephone.